Vă oferim:
Câștigurile peste medie!
Atmosferă de familie cu o echipă de top (începătorii întotdeauna bineveniți!)
Infrastructură bună (locație centrală, chiar pe strada principală pentru cumpărături, cumpărături, produse cosmetice etc.)
Aveți alegerea liberă a oaspeților, dar multe nu pot fi …
Ce și cât doriți să oferiți oaspeților (serviciul) este în întregime decizia dvs.
Discreție absolută și fair-play
Tu decizi câte ore vrei să lucrezi în fiecare zi
Desigur, WIFI gratuit pentru toată lumea
Tu aduci:
Sunteți îngrijit, atractiv și aveți un caracter distinct de serviciu.
Sunteți motivați și doriți să generați un venit bun.
Să ai o atitudine pozitivă.
Acordați atenție discreției 100%
Important : Aplicațiile cu fotografii false nu vor fi acceptate!
Dacă v-am stârnit interesul,
Sunați-ne sau trimiteți-ne doar un mesaj WhatsApp:
+ 41 79 396 33 26
Vă așteptăm cu nerăbdare!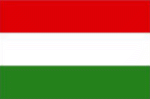 Amit kínálunk:
Átlagon felüli kereset!
Családi légkör, kiváló csapattal (a kezdőket mindig szívesen látjuk!)
Jó infrastruktúra (központi elhelyezkedés, közvetlenül a főutcán vásárláshoz, vásárláshoz, kozmetikához stb.)
Szabadon választhatsz vendégeket, sok minden megtehető, de semmi sem kötelező…
Hogy mit és mennyit szeretnél felajánlani a vendégeknek (szolgáltatás), az teljesen az Te döntésed
Abszolút diszkréció és tisztességes játék
Te döntöd el, hogy hány órát szeretnél dolgozni minden nap
Természetesen ingyenes WIFI mindenkinek
Amit várunk:
Legyél jól ápolt, vonzó és kifejezetten szolgáltató jellegű.
Motivált vagy, és jó jövedelmet akarsz elérni.
Pozitív hozzáállás.
Figyel a 100% -os diszkrécióra
Fontos : A hamis fényképeket tartalmazó pályázatokat nem fogadjuk el!
Ha felkeltettük az érdeklődésedet,
Hívj minket, vagy küldj csak egy WhatsApp üzenetet:
+ 41 79 396 33 26
Szeretettel várunk benneteket!

Wir bieten Dir :
Überdurchnschnittlich guter Verdienst !
Familiäres Ambiente mit Top Team (Anfängerinnen immer willkommen )
Gute Infrastruktur (Zentrale Lage, direkt an der Hauptstrasse Shopping, Einkauf, Kosmetik  etc.)
Du hast freie Gästewahl, vieles kann aber nichts muss…
Was, und wieviel Du den Gästen bieten möchtest (Service) ist alleine Deine Entscheidung
Absolute Diskretion & Fair Play
Du bestimmst wieviele Stunden Du täglich arbeiten möchtest
Selbstverständlich gratis WIFI für alle
Du bringst mit :
Du bist gepflegt, attraktriv und hast einen ausgeprägten Dienstleistungscharakter.
Du bist motiviert und möchtest ein gutes Einkommen generieren.
Hast eine positive Grundeinstellung.
Du achtest auf 100%ige Diskretion
Wichtig : Bewerbungen mit Fake-Fotos werden nicht angenommen !
Sollten wir Dein Interesse geweckt haben,
Rufe uns an oder sende uns einfach eine WhatsApp-Nachricht auf :
+ 41 79 396 33 26
Wir freuen uns auf Dich !
We offer you:
Above average earnings!
Family atmosphere with a top team (beginners always welcome!)
Good infrastructure (central location, right on the main street for shopping, shopping, cosmetics, etc.)
You have free choice of guests, many things can but nothing has to …
What and how much you want to offer the guests (service) is entirely your decision
Absolute discretion & fair play
You decide how many hours you want to work every day
Of course, free WIFI for everyone
You bring:
You are well-groomed, attractive and have a distinctive service character.
You are motivated and want to generate a good income.
Have a positive attitude.
You pay attention to 100% discretion
Important : Applications with fake photos will not be accepted !
If we have piqued your interest,
Call us or just send us a WhatsApp message:
+ 41 79 396 33 26
We look forward to you !
Bewerbe Dich jetzt auch via Kontaktformular.
0041 79 396 33 26 Whatsapp oder
schicke ein E-Mail an:
info@villa-venus.ch
Deine persönlichen Daten werden selbstverständlich 100% vertraulich behandelt.